To Join our Newsletter, email to donmillner@gmail.com (subject: newsletter)
Millner Heritage Winery, 32025 MN Hwy 15, Kimball, MN 55353
320-398-2081
 April 1st through December 31st Open:
Thursday  11 - 7
Fri. & Sat.  11 - 8
Sunday  11 - 6
January 2nd through March 31st
Open
Saturdays 11 - 7 pm
6/12/15  11:30 pm
Good Evening:
     Monday, Tuesday, Wednesday, Thursday, by gosh it is already Friday night, time flies in retirement.  I do have some news to start with that many have been waiting to hear.  The wine label Gemutlichkeit is bottled and on the shelves.  This is the wine made from the grape Prairie Star and drinks like a moscato:  Hints of apple, mango, pineapple, and melon come through. Serve chilled.  Last year this was a new label, until it sold out it was our second fastest seller.  This is a very nice summer wine to drink on a hot sunny day at the beach or at home.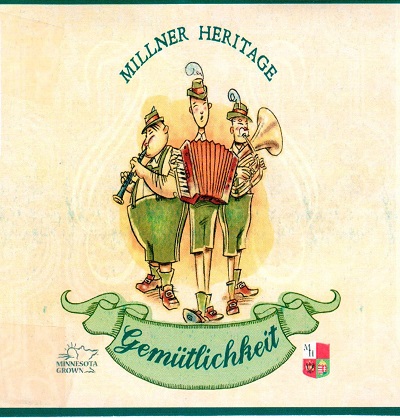 _________________________________________________
     Last week's trivia question:   "W e made a new record on our bottling speed.   Here is the question, with 7 - 8 people working for a four hour time
period, filling bottles, corking, label, and shrink wrap and back into cases and onto pallets.  With our current system we are handling each and every bottle.  How many bottles per hour did we average?  Our old record was 667 bottles per hour.  The totally automated bottling lines start at 750 bottles per hour."
The correct answer is 696 bottles per hour for 4 hours, that's a total of 2,784 bottles.  The winner of a bottle of wine is
Karen Aske, below is her comment and question:
"Congratulations on your speedy efficient work, my guess is 695 bottles per hour.
"Bottle of wine, fruit of the vine...when you gonna let me get sober" ....who recorded that song?"
Not often do I get a trivia question back, my answer is  "The Fireballs."
_________________________________________
  Are the siblings in your family competitive?  Recently Jon, our
middle son the winemaker, and Scott, our youngest who also works at the winery, got into a little spicy chicken eating contest at Buffalo Wild Wings. Their challenge was to eat a dozen wings doused with extra hot ring of fire sauce in six minutes.  By the end Jon's mustache was curled  more than normal.  Scott was I think content to loose.  I was invited also, but I know better than to gobble down hot and spicy stuff.  Clips of their video below.
What a messy job.
Free Live music at
Millner Heritage!
  Our live music this Saturday and Sunday is 
Terry Nelson doing "Country."
 Each day performing 
from 2 - 5 pm.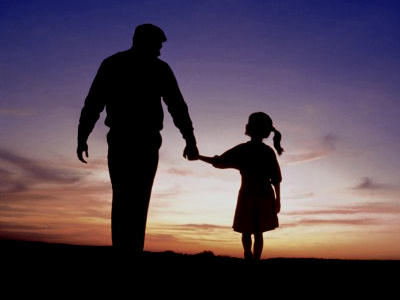 Father's Day June 21st.
Free Tours for Everyone!
Dads are very important people.  You can thank your dad by bringing him to our winery and enjoying our tours together.
We have the best Vineyard and Winery Tours in Minnesota.
We have room for more on this event, you won't have another opportunity until next fall.  Call or email me today. 320-237-11958 or donmillner@gmail.com
CASE CLUB APPRECIATION
PARTY!!
June 28th!
     Do you recognize this bag? If you bought a case of wine at Millner Heritage Winery in approx. the last two years, you received a bag like this.
     As you probably already know this bag always gives you case discount on just buying at least 6 bottles, forever.
     This bag is also the entry ticket for two guests for our case club up-coming appreciation party. Don't have a bag? Buy a full case, 12 bottles, at the party and we'll still include you for the party.
June 28th 11:30 - 2:30 pm, with Serving time promptly at 12:30.
The party includes live music, a buffet meal for two served on china with linen, and a glass of wine for each person.
The menu: Baked Chicken, Garlic Mashed with Butter 
& Chives, Sliced Carrots, Italian Pasta Salad, & Mini Cheesecakes.
The Banquet, Wine, and Music are all FREE.
        We do require that each couple at least fill their bottle bag with six bottles to take home, priced at case discount. That's just 3 bottles per person of your favorite wines. 
Seating is limited and RSVP required.
To reserve call Don Millner at 320-237-1958 or email to donmillner@gmail.com with the subject line "Free". Include your phone number and number of guests. I will return call to finalize.
Remember, you have to bring your 6-pack bag along to the event to enter. If you have more than one bag, bring another couple. Again remember, don't forget your bottle bag and advanced reservations required. This date is open to everyone with a 6-pack bag regardless of previous parties attended.
Thank you
Anniversary 
and 
Ethnic Festival
July  18th & 19th
Come help us celebrate the last six years with a party!
Free Entertainment and Free Wine-Tasting
Saturday the 18th:
-The Videki Hungarians Dancers (In totally new Costumes),
-Charlie Roth and the Shamrocks
plus
 the St. Paul Irish Dancers 
Sunday the 19th:
The S.G. Edelweiss Bavarian Dancers 
The Singing Slovenes
Hours: Saturday 11 - 8
Sunday 11 - 6
Millner Heritage Winery
32025 MN Hwy 15, Kimball 55353
www.millnerheritage.com
Thank you for your time.

 

Don Millner 

Millner Heritage Winery

320-398-2081

April 1st through December 31st Open:

Thursday  11 - 7

Fri. & Sat.  11 - 8

Sunday  11 - 6

Join our newsletter!

Always be in the know!

To Join Send an email to

 donmillner@gmail.com

with the subject line  "Newsletter"