To Join our Newsletter, email to donmillner@gmail.com (subject: newsletter)
Millner Heritage Winery, 32025 MN Hwy 15, Kimball, MN 55353
320-398-2081
 April 1st through December 31st Open:
Thursday  11 - 7
Fri. & Sat.  11 - 8
Sunday  11 - 6
January 2nd through March 31st
Open
Saturdays 11 - 7 pm
(With Free Mulled wine every day)
01/15/15   1:30 pm
Good Afternoon:
  Below is last week's trivia question.  About half of the entries were Asian Beatles and  Box-elder Bugs, so you know what people are seeing in their own homes.  The correct answer is that it was a firefly!  Congratulations to Holly Schrupp the winner, drawn at random from the pile of correct answers by non-other that Mary Millner.
     "When we awoke on Saturday morning at the AmericInn near Stillwater, Mary told me 
she had the strangest thing happen after mid-night, the early hours of her birthday.  She got too warm in bed and pushed back the blankets and noticed an insect climbing on her hand.  Ooh, that doesn't sound good.  She looked at it in the dark and in a second knew that it was OK.  Hearing this when I awoke later I couldn't help but think wow, this was the ultimate best birthday candle.  "What was it she saw in the dark that was special to be in a hotel room in January in Minnesota?""
    _________________________________________________
"Have I told you lately that I Love you..."
Join us for an
Valentine's Day
Party"
 Saturday February 14th.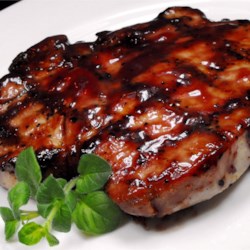 Charcoal Grilled Pork Loin with BBQ Sauce
Chicken Alfredo
Garlic mashed potatoes
Baby carrots and full length Green Beans
Asian Lettuce Salad
Dinner Rolls & Butter
Plus 1 glass Millner Heritage Wine
Minnesota Crisp Apple Cider, Mixed Drinks and Beer Additional cost.
Also don't miss Free Wine Bingo and more Valentine Games.
Live Music by: Cathie English, Performing 5:30 - 8:30
Central Minnesota singer/songwriter whose American finger-style guitar playing an easy listening Americana folk music.
Seating & Social starting at 5:30 with
Serving Time Promptly at 6:30 pm
Priced at $22 plus tax/person, secured reservations required.
For reservations call 320-237-1958 or email to donmillner@gmail.com, include return phone number.
______________________________________________________
     Now if you are a video person, please try the video below. Again, I gave it all I had telling about the Valentine's Party.  Don
The Little Iza Corner!
(Sometimes a place for words of Wisdom.)
     Visiting Iza's Corner today is her cousin from Houston Texas, her name is Lisa Millner, just turned two last fall.  Her mom Angie sent this photo and text,  I think it is cute.
As reported by Angie: "Top toddler photo of 2015: Lisa put on mama's sports bra and roamed around the house chanting, "backpack, backpack." Yup folks, this is going in her wedding slide show!"
   Childhood innocence is always cute.
Thank you for your time.

 

Don Millner 

Millner Heritage Winery

320-398-2081

April 1st through December 31st Open:

Thursday  11 - 7

Fri. & Sat.  11 - 8

Sunday  11 - 6

Join our newsletter!

Always be in the know!

To Join Send an email to

 donmillner@gmail.com

with the subject line  "Newsletter"