To Join our Newsletter, email to donmillner@gmail.com (subject: newsletter)
Millner Heritage Winery, 32025 MN Hwy 15, Kimball, MN 55353
320-398-2081
 April 1st through December 31st Open:
Thursday  11 - 7
Fri. & Sat.  11 - 8
Sunday  11 - 6
January 2nd through March 31st
Open
Saturdays 11 - 7 pm
(With Free Mulled wine every day)
02/05/15   3:00 pm
Good Afternoon:
     Another week has passed and we have settled back into our routine of life, back from the Caribbean.  This week Mary came down with bronchitis, lots of hacking and poor sleep.  Today she seems to have improved some, I told her this morning that this sure gives her a sexy voice.  She smiled a little, so she must be getting better.  Tomorrow we start the Minnesota Grape Growers Association (MGGA)  annual convention, this year in downtown Mpls.  Jon and Anna will leave early, I'll leave to avoid rush hour, and all of our workers are also going down this year.  Mary will be staying home with Iza and I will be back at the winery on Saturday, with free mulled wine to take off the winter chill.
     On this convention I look forward to seeing the other vineyard and winery people that we have gotten to know from prior years.  I also enjoy the Friday night wine stroll.  We'll have our booth and pouring samples, work the crowd getting them to laugh and just plain have fun.  We will be premiering two new products this year, Minnesota Crisp our apple cider and a new fruity, dry red wine made from the grape Marechal Foch.  This one is noted for its good taste and eye catching label.  I even have a 30 second jingle already worked out for this wine.
     I just got off the phone with Jon, he is having a problem with the Minnesota Crisp but it is a good problem.  He made a 1,000 gallon batch first and most of this went into kegs with a smaller portion in bottles.  The kegs are selling good at the bars and restaurants, the problem is with the bottled portion, the cases are flying off the shelves for the wholesale market.  He is holding back some cases to sell at the winery.  A second 1,000 gallon batch will come into bottling later this month, all in bottles.  Definitely a good problem, on wholesale the buyers are tasting from sample bottles and must like what they taste.
     ______________________________________________________________
     Do you remember last week's trivia question?  Read below to refresh your mind.
1. Leaving on the above cruise I was sure to pack my close friend of over 10 years in my suitcase.  He traveled fine with the airlines but the cruise line put him in solitary
confinement.  The first night on ship I had no suitcase and nearly no cloths.  The next day security finally made contact that my suitcase with my friend inside was being held because it had a weapon inside. My friend has the initials of L.M.  Who is my friend?
The correct answer to this one is my Leather-Man Multitool. (I guess technically the initials are L.M.M.)  The winner is Bill Ludwig of Paynesville.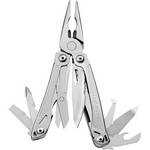 2.  Above I mentioned that we ate toooo much, this really reminded me of the ducks and geese that are force fed in France to make  a popular and well-known delicacy in French
cuisine. Its flavor is described as rich, buttery, and delicate, unlike that of an ordinary duck or goose liver. Sometimes I think after eating I even waddled like a duck.  What is the name of this French delicacy?
The correct answer to the force fed ducks and geese is Foie Gras.  The winner of a free bottle of wine is Sandy Pierce.
Congratulation to both winners.
_____________________________________________________________
         If you are interested in our Valentine's Party, book now.  I already have 78 of 112 spots reserved.  If you'd like to hear the professional radio ad for this event  
Click here
.
The radio advertising just started yesterday,  if you know you'd like to book please do it now.
"Have I told you lately that I Love you..."
Join us for an
Valentine's Day
Party"
 Saturday February 14th.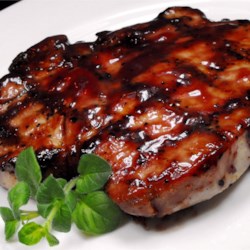 Charcoal Grilled Pork Loin with BBQ Sauce
Chicken Alfredo
Garlic mashed potatoes
Baby carrots and full length Green Beans
Asian Lettuce Salad
Dinner Rolls & Butter
Plus 1 glass Millner Heritage Wine
Minnesota Crisp Apple Cider, Mixed Drinks and Beer Additional cost.
Also don't miss Free Wine Bingo and more Valentine Games.
Live Music by: Cathie English, Performing 5:30 - 8:30
Central Minnesota singer/songwriter whose American finger-style guitar playing an easy listening Americana folk music.
Seating & Social starting at 5:30 with
Serving Time Promptly at 6:30 pm
Priced at $22 plus tax/person, secured reservations required.
For reservations call 320-237-1958 or email to donmillner@gmail.com, include return phone number.
______________________________________________________
Thank you for your time.

 

Don Millner 

Millner Heritage Winery

320-398-2081

April 1st through December 31st Open:

Thursday  11 - 7

Fri. & Sat.  11 - 8

Sunday  11 - 6

Join our newsletter!

Always be in the know!

To Join Send an email to

 donmillner@gmail.com

with the subject line  "Newsletter"