02/11/15   1:00 pm
Good Afternoon:
     Last weekend to say the least was busy.  Friday I went to the Minnesota Grape Growers Convention,(MGGA) did some seminars in the afternoon and the Wine Fest in the evening.  We had all our staff along also, a good experience for everyone.  I made it to bed Friday at 2 am, I think Jon got in at 4 am.  I left Saturday morning to open the winery, we had a busy day. Holly,Mary and Iza came in to help, I was really tired that night.  Iza stayed with us through Sunday, thought I'd get a nap but Iza had me playing outside so that didn't happen.  It still was good to be out with her.  We walked onto Spring Lake, near our Dassel house, Iza had never seen ice-fishing before.  In the end her hands got cold, on the walk home she keep one hand at a time in my coat pocket with my hand to warm them up.
     Jon called to the winery on Saturday afternoon to announce that we had won the best booth award again.  We did the same as last year, our booth had zero decoration and instead we just put out extreme good service to the guests.  Of course we also sang every winery song we have, including the Schnitzelbank and worked to put a smile on every face.
Below is an email Jon wrote to our workers after the convention.
_________________________________
Jonathan Millner
Feb 9 (2 days ago)
Hey everybody,
     I just wanted everyone to know of the 4 wine awards they handed out, we got best booth again even with as crappy as it looked and our name spelled incorrectly. I think that really just goes to show you how much service really matters!
     We've basically won this 3 out of the last 5 years now. Well, after they used to have a "favorite servers" award but they got rid of that after we won it.  But... best booth is basically pretty close to the same award I think,
especially since we are winning it not out of any decor but sheer thoroughness of service.
     So, anyways, you all kicked ass this weekend! I'm happy to have this award. You did great, hope you had a good time and I think we should probably do this again next year.  The next day, I had to present some awards and I think that went over very well. I think the whole reason they wanted me on stage was for entertainment value. I was telling jokes and apparently they were pretty well received. Ok, well anyways, you guys rock! Thank you
thank you thank you!
:)
Jon
Dean, sales rep Fairbault, MN
_____________________________________________________________________________________________________
         If you are interested in our Valentine's Party, I'm sorry we are booked to capacity.  I have 13 people on a backup list if someone cancels or is ill. If you didn't get a booking you can still come out this Saturday earlier.  We are open our regular hours opening at 11 am.  Tours are at 1:30 and 3 pm and tasting and fun all day.
"Have I told you lately that I Love you..."
Join us for an
Valentine's Day
Party"
 Saturday February 14th.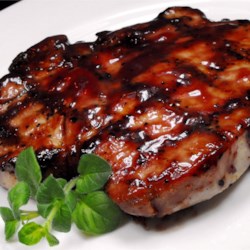 Charcoal Grilled Pork Loin with BBQ Sauce
Chicken Alfredo
Garlic mashed potatoes
Baby carrots and full length Green Beans
Asian Lettuce Salad
Dinner Rolls & Butter
Plus 1 glass Millner Heritage Wine
Minnesota Crisp Apple Cider, Mixed Drinks and Beer Additional cost.
Also don't miss Free Wine Bingo and more Valentine Games.
Live Music by: Cathie English, Performing 5:30 - 8:30
Central Minnesota singer/songwriter whose American finger-style guitar playing an easy listening Americana folk music.
Seating & Social starting at 5:30 with
Serving Time Promptly at 6:30 pm
Priced at $22 plus tax/person, secured reservations required.
For reservations call 320-237-1958 or email to donmillner@gmail.com, include return phone number.
______________________________________________________
Thank you for your time.

 

Don Millner 

Millner Heritage Winery

320-398-2081

April 1st through December 31st Open:

Thursday  11 - 7

Fri. & Sat.  11 - 8

Sunday  11 - 6

Join our newsletter!

Always be in the know!

To Join Send an email to

 donmillner@gmail.com

with the subject line  "Newsletter"